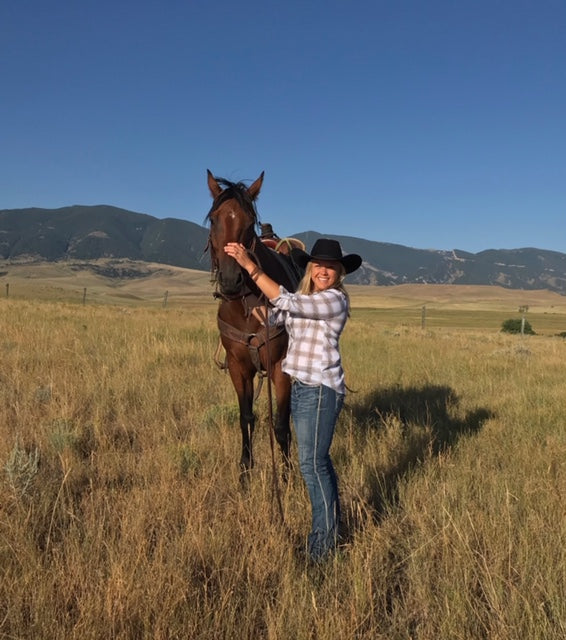 Meet the Owner
Hi, My name is Angie Caster sole owner of WYO Buckin' Beans. I am a Cowgirl, wife, and momma to 3 cute rowdy ranch kids. Curious to get know us? Follow us on Instagram and Facebook; get to know who is roasting your coffee. We share our lifestyle with you all and hopefully you won't think we are too crazy! :)
I started this "hobby" back in January 2016, which who am I kidding, that "hobby" quickly grew into a business. Much to my surprise the Good Lord just keeps opening up door after door, and I sometimes hesitate walking through. You know that blind faith...its a thing! God has yet to lead me down the wrong path.
We proudly ship and serve customers throughout the USA. We offer Wholesale and Bulk serving pricing to Retailers and Coffee Shops.
Contact us if you are interested in becoming a wholesaler or if you even know of a place that we would be a good fit.
Thank you for taking the time to try our Cast Iron Roasted Coffee.
"Put A Lil' Buck' In Your Cup!'
God Bless,
Angie
Contact US
"Put A Lil' Buck' In Your Cup!"
Coffee and Cowboys, is there really anything better in this life?
WYO Buckin' Beans is dedicated to bringing you quality Cast Iron Roasted Coffee.
Shop Now
Multicolumn
Mission Statement


"We want to serve products that help carry on the Cowboy way of life in a way that is pleasing to God."
~ WYO Buckin' Beans

Cast Iron Roasted

All things are better cooked in Cast iron, that's including your NOW favorite Coffee!

Cowboys

WYO Buckin' Beans is sticking to our roots. We wants to bring back the love of the Cowboy lifestyle. Follow us on Instagram and Facebook. Get to know the owner Angie and family. Follow them as they navigate ranch life and family life. See what kind of crazy they are up to.